At the REC 85th Annual Meeting, 2021 Rock Energy Director Elections were held for districts 1, 3, and 5. Presiding over the elections was attorney Niles Berman.
Election results are as follows:
Barb Miller – re-elected in District 1
Theresa Huber – elected in District 3
Bill Fischer – re-elected in District 5
Members also voted to make the following modification to one of its bylaws related to determining the time and place of future Annual Meetings (replaced content is crossed out and new content is underlined): "An Annual Meeting of the members of the Cooperative shall be held at such time and place as determined by the Board of Directors within six twelve months after the close of the fiscal year."
This was a business meeting only. Calling the meeting to order and providing opening remarks at this year's meeting was board director Clark Schoonover, followed by a short address from Rock Energy CEO Shane Larson. Schoonover also provided the Official Notice of the Annual Meeting, Treasurer's Report, and Chairman's Report.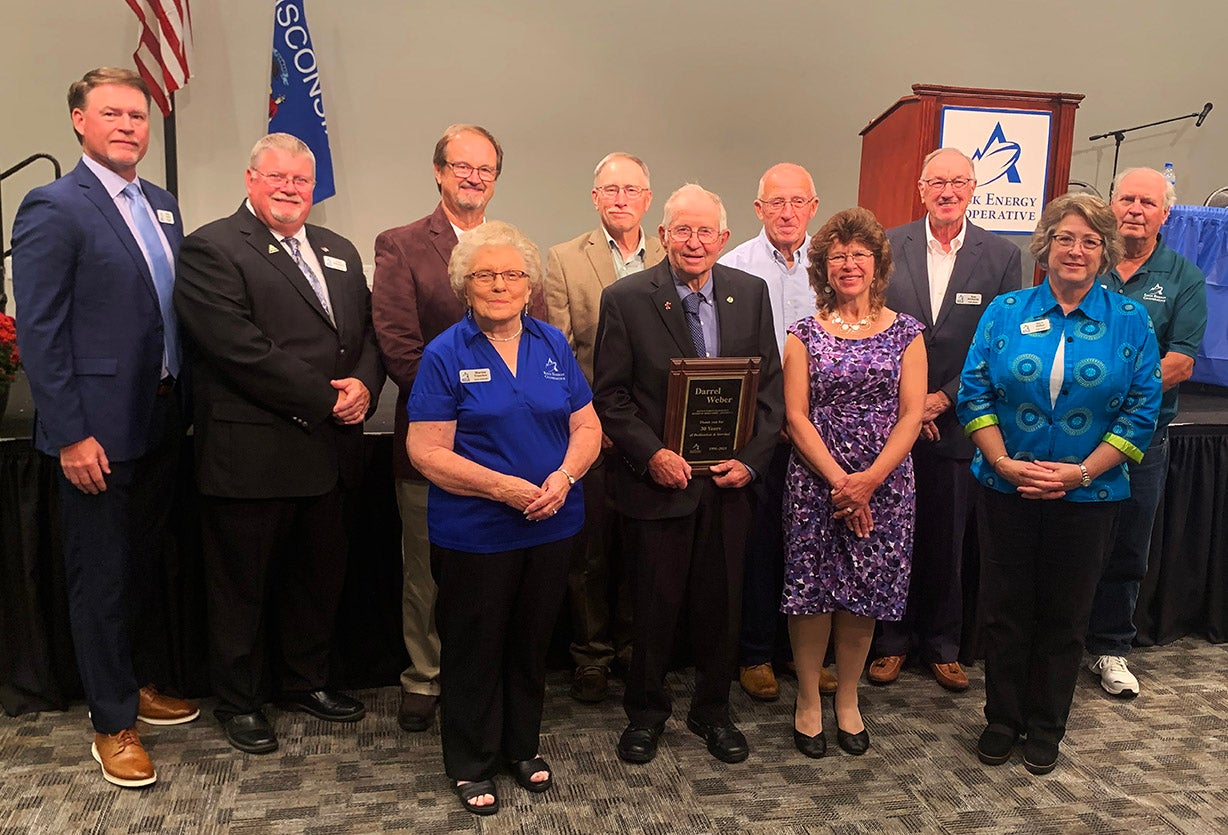 Pictured above is the REC Board of Directors at the 2021 Annual Meeting. BACK ROW (L to R): Shane Larson (CEO), Clark Schoonover (Chair), Wendell Boyer, Bill Fischer, Bill Dietsch (Vice Chair), Ron Richards, and Jim Quade (Treasurer). FRONT ROW (L to R): Marian Trescher (Secretary), Darrel Weber, Theresa Huber, and Barb Miller. Now retired, Darrel Weber was recognized at last year's meeting for 30 years of service on the board.