After 30 years of dedicated service, Darrel Weber has officially stepped down as Rock Energy's District 3 Director. Darrel has not only been a Director for 30 years, but the Webers have been Rock Energy members ever since the co-op was formed 85 years ago.
"I farmed all my life," said Darrel. "I grew up on the family farm here in rural Milton. We used to consist of all phases (Crops, Dairy, Beef, Pigs, Sheep, & Goats), but the farmland is now cropped and is rented out. It's now a Century Farm, and I hope to pass it on to my kids."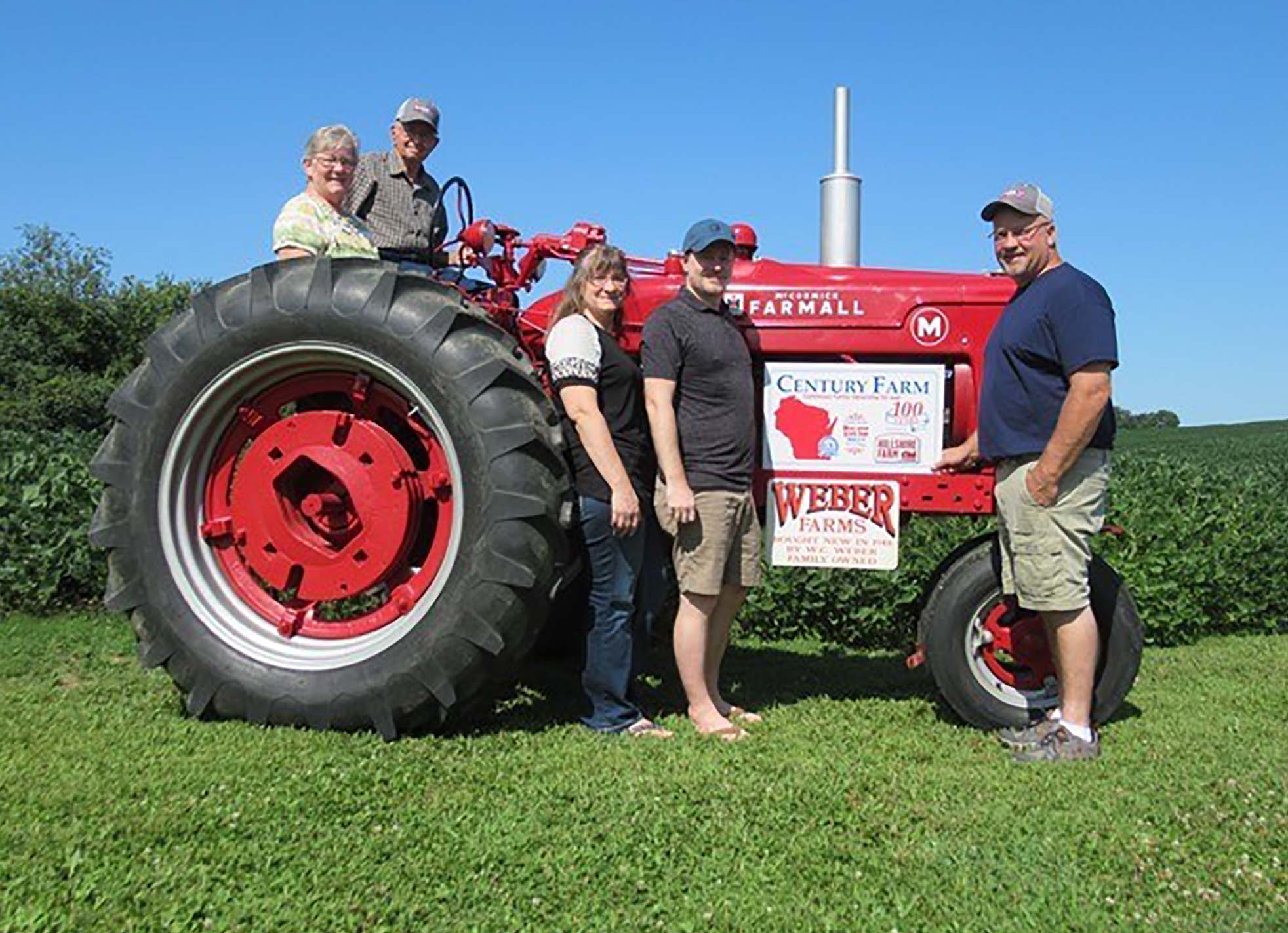 Pictured above is the Weber family on their farm in rural Milton, WI. Left to right: Patsy, Darrel, Cindy, Steve and Gary.
Darrel has been married to his wife Patsy for 54 years and they have three children (Gary, Cindy and Steve) and two grandchildren (Lily and Ava).
Darrel received his Auctioneers training and license in 1960 from the Reish Auction School in Mason City, Iowa. He has been a member of the Johnstown Cemetery Association and the Rock County and Walworth County 4-H Fur and Feather Auction. He is also a lifetime member of the FFA Alumni.
Darrel started his business, Weber Auction Service, in 1960. A family owned and run business, he was soon joined by Patsy, at which time she took over the cashiering of the auctions. In 1997, their son Gary followed in his footsteps and went to auctioneers school and has been an integral part of the business since. Their daughter Cindy and youngest son Steve grew up helping out the family business as well.
Darrel began as a Rock Energy Director in April 1991 and he officially retired on Sept. 27, 2021.
"It was a surprise when Jean Kidd (who used to work for Rock Energy), called me and asked if I would run for director," Darrel recalls. "I didn't have any experience, but our family had been members since the co-op was organized, so I told her, 'Sure, I'll try.' I WON! Wow!"
"Everything involved with Rock Energy has been rewarding and a great learning experience, along with all the wonderful people I have met from all over the U.S. and other countries," said Darrel. "I have enjoyed working with all the members, staff at the co-op offices, and all the wonderful directors for all these years. It has been a wonderful experience that I will cherish and never forget all my life."